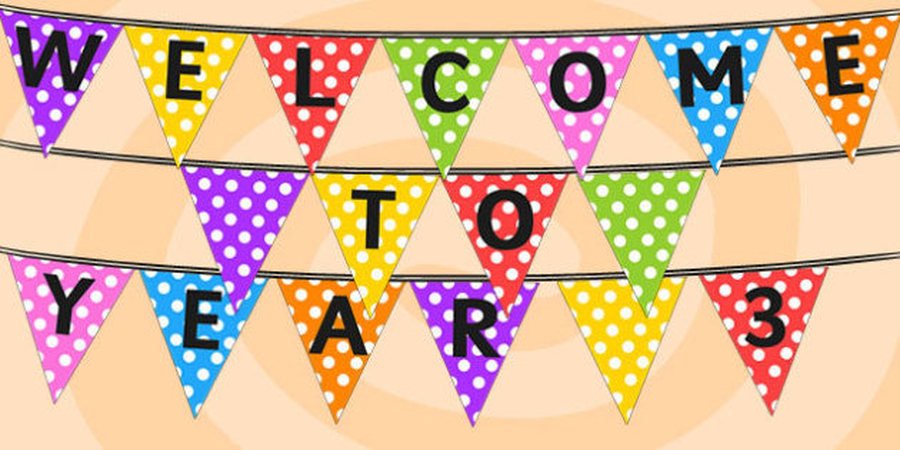 In Year 3, we aim to be the best we can be, making sure we embody our school values as well as our class ones. We love to learn new things and have a lot of fun doing it!
---
Respect - we respect the adults who help us, each other as well as our school and its property.
Excellence - we strive to be excellent by working hard and trying our best.
Awareness - we are aware of how everyone is special and unique.
Courage - we are courageous with our learning and love trying new things and challenging ourselves.
Honesty - we try our very best to make the right choices and to tell the truth.
---
Meet the Team
In Year 3, we are supported by:
Miss L Baker (Class Teacher)
Mrs C Turney (Teaching Assistant)
We are also lucky enough to have Miss Evans (Weds pm) who teaches us Music, Mrs Lee (Weds and Thurs pm) who teaches us R.E and Topic, Miss Sobrado (Tues pm) who teaches us Spanish and Mr Gater (Thurs pm) who teaches us P.E.
---
Spellings
Look at some of our fabulous costumes for World Book Day! We had lots of fun talking about which book character we would most like to meet and why.
Awards - Friday 28th June
Star of the Week - Finley
Orator of the Week - Aila
Year 3 won the Attendance Award this week with 100%
---
On this page you will find useful documents relating to home learning and important Year 3 information. As always, thank you for your ongoing support and if you have any questions, please do not hesitate to speak to one of us.
---
Diary Dates - Summer Term
Wednesday 3rd July - Class Transition afternoon
Tuesday 16th July - Reports out to parents
Tuesday 16th July - Beale Park Trip
Friday 19th July - Art Day
Tuesday 23rd July - End of term (2pm finish)
---
Class Timetable
Monday - Spellings, Science and Swimming
Tuesday - Topic
Wednesday - Swimming, Music and R.E/Topic
Thursday - P.E and Topic
Friday - Library and ICT/Art
---
Useful Documents
| Name | |
| --- | --- |
| Lights Magma Action Topic Planner.docx | Download |
| May The Force Be With You Topic Planner.docx | Download |
| Rock and Roll Topic Planner.docx | Download |
| WSM Homework Grid Year 3 Autumn 1.docx | Download |
| WSM Homework Grid Year 3 Autumn 2.docx | Download |
| WSM Homework Grid Year 3 Spring 1.docx | Download |
| Year 3 4 Spellings.pdf | Download |
| Year 3 Autumn Newsletter.doc | Download |
| Year 3 Spring Newsletter.doc | Download |
Showing 1-9 of 9