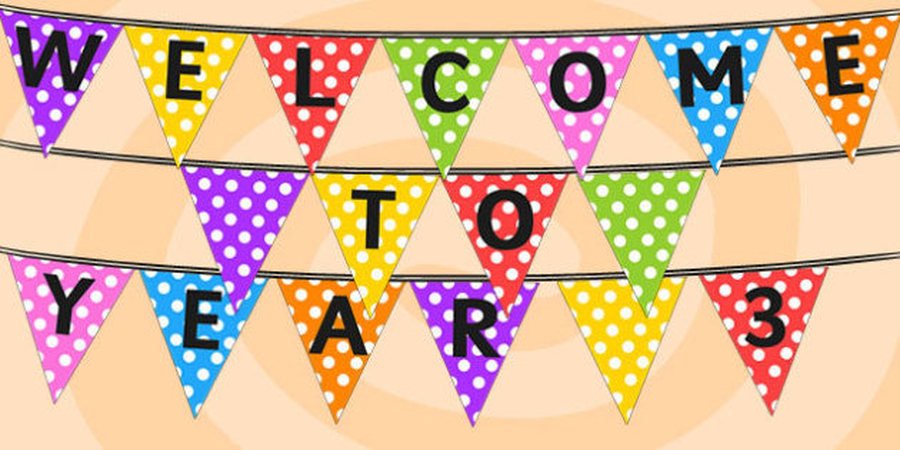 "I am come that they might have life!" John 10:10
In Year 3, we aim to be the best we can be, making sure we embody our school values as well as our class ones. We love to learn new things and have a lot of fun doing it!
---
Respect - we respect the adults who help us, each other as well as our school and its property.
Excellence - we strive to be excellent by working hard and trying our best.
Awareness - we are aware of how everyone is special and unique.
Courage - we are courageous with our learning and love trying new things and challenging ourselves.
Honesty - we try our very best to make the right choices and to tell the truth.
---
Meet the Team
In Year 3, we are supported by:
Mrs Alley-Mohindra (Class Teacher)
Mrs C Turney (Learning Support Assistant)
We are also lucky enough to have Mrs Lee (Tues pm) who teaches us Topic, Miss Evans (Thur pm) who teaches us Music and the recorder and EPC (Thurs pm) who teaches us P.E.
---
Spellings for Autumn Term
Suffixes (-s, -es, -er, -ed, -ing)
Prefixes (un-, dis-, mis-, re-)
Contractions
Words with /ei/ sound spelt with 'ei, eigh, aigh or ey'
Homophones
Words with /i/ sound spelt with 'y'
Words with /g/ and /k/ sound spelt with '-gue' and '-que'
Awards - Friday 4th October
Star of the Week - Kaden
Orator of the Week - Hanna
We were also the 'Attendance' Winners last week!
Diary Dates - Autumn Term
Monday 7th October - Railway Children production
Tuesday 8th October - Harvest service at church
Monday 21st October - Mayan and Rainforest VR workshop
Friday 25th October - INSET Day
Tuesday 5th November - Individual photos
Tuesday 12th & Wednesday 13th November - Parents evenings
Wednesday 27th November - Chocolate making workshop
Tuesday 17th December - KS2 Carol service @ 6pm
Thursday 18th December - End of term 2pm
---
Class Timetable
Monday - Reading skills, RE and PSHE
Tuesday - Handwriting and Topic
Wednesday - Reading skills, Science
Thursday - P.E and Music
Friday - PE and Art/Computing
---
On this page you will find useful documents relating to home learning and important Year 3 information. As always, thank you for your ongoing support and if you have any questions, please do not hesitate to speak to one of us.
Useful Documents